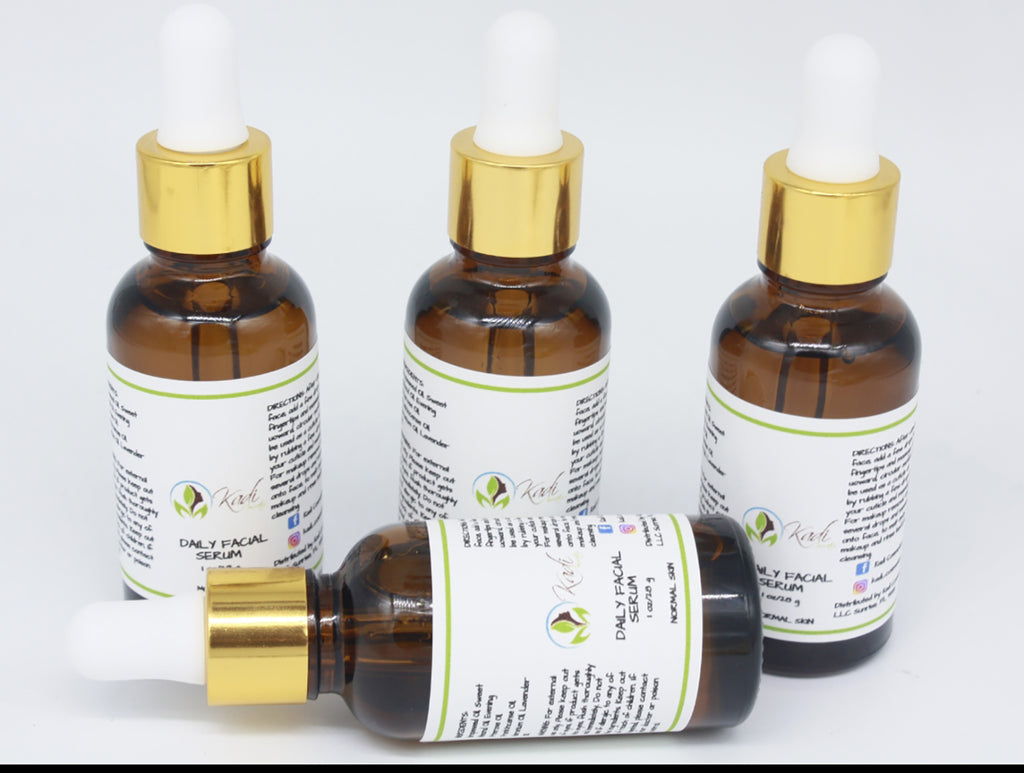 ---
Does you face need extra nourishment? Is your skin lacking certain essential nutrients? Let our serums help you accomplish things like:
- Reversing sun damage
- Improving cell turnover
- Improving the appearance of acne, eczema, and psoriasis 
- Moisturizes and soothes the skin
- Improve texture and elasticity of skin
- Assists in alleviating dryness, irritation, roughness, age spots, scars, stretch marls and wrinkles
...and so much more!
There are special formulation for those who have Mature/Sensitive skin, Oily Skin, Dry Skin or Normal Skin. Simply select your preference.
---
Share this Product
---
More from this collection